The Fiddlehead's 2020 Fiction Contest is now closed but our Poetry contest is open!
$2000 CAD Ralph Gustafson Prize for Best Poem! 
Good luck to all entrants. This year's contest deadline is Tuesday, December 1, 2020 (postmarked for mailed entries and 11:59 pm Atlantic Standard Time for Submittable entries). Our three judges for this year's contest are Jenna Lyn Albert, Adèle Barclay, and Canisia Lubrin!
Jenna Lyn Albert is a queer Acadian poet and graduate of the University of New Brunswick's Creative Writing program. Her poetry has appeared in The Malahat Review, The Puritan, and Riddle Fence. Albert lives in Fredericton, New Brunswick, where she is a member of The Fiddlehead's editorial and is serving a two-year term as the City of Fredericton's Poet Laureate (2019-2020). Her debut collection of poetry, Bec & Call, was published with Nightwood Editions in September 2018.
Adèle Barclay's essays and poems have appeared in many North American journals and anthologies, including Vallum, The Heavy Feather Review, Cosmonauts Avenue, The Walrus, glitterMOB, The Pinch, PRISM, and elsewhere. She is the recipient of the 2016 Lit POP Award for Poetry and The Walrus' 2016 Readers' Choice Award for Poetry and has been nominated for a Pushcart Prize. Her debut poetry collection, If I Were in a Cage I'd Reach Out for You, (Nightwood, 2016) won the 2017 Dorothy Livesay Poetry Prize. Her second collection of poetry, Renaissance Normcore, was published by Nightwood Editions in October 2019 and was nominated for the 2020 Pat Lowther Award for Poetry. She was Arc Magazine's 2018-19 Poet in Residence, Canadian Women in Literary Arts 2016 Critic in Residence, and the University of the Fraser Valley's 2020 Writer in Residence. She is an editor at Rahila's Ghost Press and teaches literature and writing at Capilano University. 
Canisia Lubrin is a writer, critic, editor and teacher whose most recent book is The Dyzgrapxst (McClelland & Stewart, 2020) as seen in The New York Times, Quill & Quire, Jewish Currents, Humber Literary Review, and elsewhere. Lubrin's international publications include translations of her work into Spanish, Italian, French and German. Her writing has been recognized by, among others, the Toronto Book Award, Journey Prize, Gerald Lampert, Pat Lowther, and the Writers Trust. Her debut, Voodoo Hypothesis (Wolsak & Wynn, 2017), was named a CBC Best Book and her writing has appeared and is forthcoming in Room, Brick, Joyland, Poetry London, Poets.org, blackiris.co, and elsewhere. Lubrin's debut collection of short fiction is forthcoming. She has an MFA from the University of Guelph.
Contest General Rules and Information: 
Entries must be original and unpublished. No simultaneous submissions and no previously published (or accepted for publication) submissions. This means that an entry must not be under consideration elsewhere for publication, nor accepted elsewhere for publication, nor entered in any other contest. Work that has appeared on the internet (e.g., online magazines, blogs, or social media sites) is considered published for the purposes of this contest and is ineligible.
An entry must be the original work of the person who is submitting it and the name and contact information provided must be the author's. Contest entries should be submitted under the author's real name. If you use a pseudonym for your published works, you will have a chance to inform the editor of this should your work be selected by the judges.
All entries must be submitted by mail or via Submittable. This year's contest deadline is Tuesday, December 1, 2020 (postmarked for mailed entries and before September 1, 11:59 pm Atlantic Standard Time for Submittable entries ). No faxed or emailed submissions are allowed.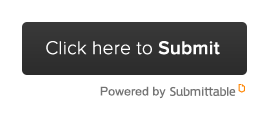 No revisions or changes may be made to an entry once you have submitted it. So please carefully check your entry before you enter it into the contest.
All entries are judged anonymously. Do not put your name or contact information or other identifying information (e.g., publishing pseudonyms) anywhere on your actual entry. For mailed entries place your name and contact information on an accompanying cover page along with information about the submission, requested below. For Submittable entries, there will be a place on the Submittable form for your name and contact information.
One poetry entry is up to 3 poems; no more than 100 lines per poem. If a poem is longer than one page, please make sure that each page is numbered and has the poem's title in the header. Each poem should start on a new page. Poems may be single spaced. For mailed entries the title and the number of lines for each poem should be noted on the cover page. For Submittable entries the title and the number of lines for each poem should be noted in the Submittable form.
The entry fee for your first entry depends on where you are living. If your address is in Canada, then the fee for first entry is $30 CAD. Additional entries after that first contest entry are $10 CAD. If you do not live in Canada, then the fee for your first entry is $36 USD and additional entries after that first entry are $10 USD.
You must submit a first entry (and pay the first entry fee) before submitting an additional entry. If you submit an additional entry without first submitting that first entry, your entry may be disqualified and the entry fee will not be returned.
You will receive a one-year subscription to The Fiddlehead with your first entry. New subscriptions will start with the Autumn 2020 issue (no. 285). Already a subscriber? — you'll receive a one-year extension to your current subscription. Additional entries do not receive an additional subscription or subscription extension.
The Fiddlehead occasionally swaps its subscription list with other literary organizations. If you don't wish to be included in such exchanges, please state this on your entry's cover page.
The contest winner will be contacted directly (by either email or telephone) before the end of February 2021. Other entrants will not be individually contacted about the results. Authors' names and the titles of the works that made a shortlist of 15 will appear on The Fiddlehead's website in early March 2021. The winner is announced on The Fiddlehead website and on The Fiddlehead's social media spaces around the time that the spring issue comes out.
The winning entry will be published in The Fiddlehead's Spring 2021 issue and on our website. There is a publication payment in addition to the contest prizes. The current publication payment rate is $60/page.
The winner will be interviewed. The interview will be published on The Fiddlehead's website when the winter issue comes out.
An entry will be disqualified (no matter at what stage in the contest process it is at), if it is discovered that an entry has violated the contest rule on simultaneous submissions, prior publication, or original authorship. The entry fee will not be reimbursed; however, the entrant will still receive the one-year subscription if the entry was an initial entry.
An entry may be disqualified (no matter at what stage in the contest process it is at), if it is discovered that the author entered that entry as an additional entry and never submitted and paid for a first entry. The entry fee will be not be reimbursed; and if a subscription was started in error, it will immediately be cancelled.
For Submittable entries: 
You can only upload ONE file when entering via Submittable, (doc or .docx preferred; rtfs acceptable; no pdfs please). Please do not submit your entry as a pdf. Do not include a cover letter or bio as part of that file. Cover letters and bios will be deleted from any entry file.
Remember only use the additional entry category IF you have already submitted and paid for a first contest entry.