Posted on June 11, 2021
Call for submissions: BIPOC Solidarities
What conversations would you have in a room filled with fellow BIPOC writers? What stories would you write for one another that you have held back from publishing in a pervasively white literary industry? The Fiddlehead invites submissions of poetry, fiction, creative-nonfiction, and cross-genre innovations by racialized writers residing in the area known as Canada (citizenship not required). This includes writers who identify as Black, Indigenous, people of colour, and racialized writers who wish to push back against the BIPOC acronym. Possible topics and considerations include, but are not limited to:
BIPOC solidarities (eg. with Indigenous land defenders, with Black Lives Matter, with undocumented migrant workers, etc.)
Critiques of the BIPOC acronym and its tensions or exclusions
Intersections with other identities/oppressions such as gender, sexuality, ability, class, etc.
Immigration and diaspora
Relationships to the English language (eg. dialect, ESL, accents, multilingual work)
Treaty responsibilities
Tokenism
Complicity
Mixed-race identities
Colourism
Literary craft beyond/outside of Eurocentric standards
Subversions of "CanLit"
Self- and community-care as resistance against white supremacy
BIPOC love, kinships, and joy
The general rule of only submitting once per calendar year does not apply to the BIPOC Solidarities issue. Please do submit to the BIPOC issue, even if you have already submitted to one of our regular submission periods this year!
The issue will be edited by Fiddlehead poetry editor Rebecca Salazar, creative nonfiction editor Rowan McCandless, incoming poetry editor Phoebe Wang, incoming fiction editor Saleema Nawaz and advisory editor Shannon Webb-Campbell.
This special issue is meant as an opening, extending the invitation to BIPOC writers to transform the content and spirit of The Fiddlehead far beyond a single issue; this issue is a commitment to transformation and accountability.
The deadline for submissions is September 1, 2021.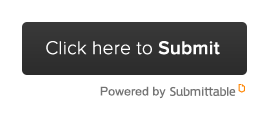 Call for Review Submissions:
Conversations between writers who self-identify as Black, Indigenous and People of Colour about craft, creativity, vision and tradition can be a means of celebration and resistance. Yet venues for these exchanges have seen far too few writers of colour engaging in reviews, interviews and literary criticism. We invite BIPOC writers to submit reviews of recently published books of fiction, nonfiction and poetry by other racialized and underrepresented writers. How might we map out a space for discourse that is by us and for us? What might result when writers with different cultural understandings offers insights and interpretations into another writers' work? How might we review and engage with each other in ways that are also decolonial and anti-racist?
Interested reviews can contact The Fiddlehead staff (fiddlehd@unb.ca) for a list of recently published books by BIPOC authors and submit a short pitch on what book you would be interested in reviewing and how you would like to approach the review via Submittable. We welcome creative and innovative responses to another's work, as well as multi-book reviews. If there is a book that is not on our list, please feel free to suggest it. Reviews should be 500-800 words in length. Please submit your pitch by August 1st, with the final review due on October 1st, 2021.